Our Instructors
Meet some of our amazing instructors & Staff!
X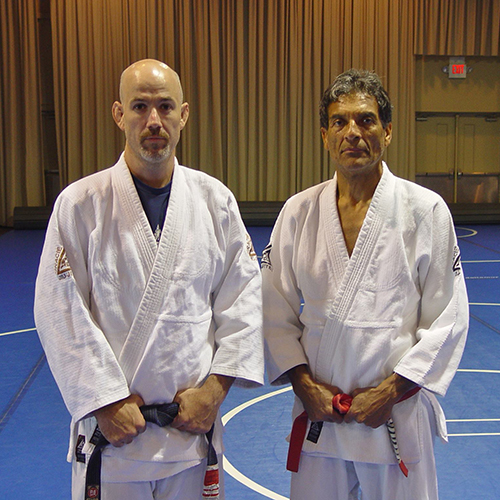 Eddie Camden
Eddie Camden is a nationally and internationally recognized martial arts expert. His unique and extensive background in striking, grappling and weapons training make him one of the most complete and knowledgeable martial artists on the planet. With over thirty years of extensive, non stop, no nonsense training he is a true teachers' teacher.
Eddie is proud to have worked with practically every federal law enforcement agency and special warfare group in the United States. These have included members from the C.I.A., the Secret Service, F.B.I, Green Berets, D.E.A., Ranger Batallion, I.C.E., and the U.S. Navy Seals. In addition to training military and law enforcement, Mr. Camden has taught a wide variety of celebrities, and corporate executives throughout the United States. He is the founder and chief instructor of the very successful Tiger Academy of Martial Arts in Atlanta, Georgia. Founded in 1998 Tiger Academy is one of the countries most respected and successful martial arts schools that caters to adult students of mixed martial arts.
Eddie Camden is extremely unique in that he holds numerous Black Belt /instructor rankings in the following arts: Gracie Brazilian Jiu Jitsu, Muay Thai Kickboxing, Wing Chun Kung Fu, and Filipino Kali. He is one of only a hand full of people in the entire world to hold Black Belts in such a diverse selection of martial arts. Mr. Camden has trained with and been certified by the worlds top experts in each of these arts including Francis Fong, Pedro Sauer, Dan Inosanto, and Ajarn Chai. Mr. Camden is the highest ranking student of Grandmaster Francis Fong and is considered by him to be his most outstanding student.
His black belt in Gracie Jiu Jitsu was awarded by Pedro Sauer, considered Rickson Gracie's most technical student. In addition to training with Pedro Sauer, Eddie has also trained jiu jitsu with many members of the Gracie family, including Grandmaster Helio, Rorion, Royce, Royler, Ryron, Ralek, and Rener. Mr. Camden received his 1st degree on his black belt directly from Grandmaster Helio Gracie himself. Currently Eddie holds the rank of 4th Degree Black Belt in Gracie Jiu Jitsu under Grandmaster Rorion Gracie and the Gracie Academy in Torrance California.
Although a gifted instructor, Eddie has also previously worked in private security and refereed more than 500 no holds barred MMA matches. These experiences, as well as growing up in a volatile and violent area, have given Mr. Camden a unique perspective on teaching and training. Mr. Camden's approach is positive, direct, and no nonsense. With years of street conflicts and 36 undefeated challenge matches, Master Eddie Camden is a rare martial artist being that he is an expert technician, teacher, and fighter, all in one package.
Finally, Eddie is a devoted husband and father of four who when not training and teaching enjoys spending time with his family and volunteering at his local church.